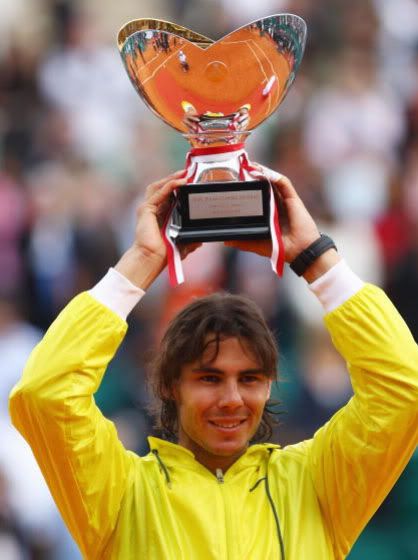 Getty

Many of you know the power of the number 5 even if you aren't aware of it. Rafael Nadal has achieved a powerful feat by winning the Monte-Carlo Rolex Masters five consecutive times. It wasn't easy. And he was in a decidedly pissy mood throughout the tournament. His passive twin made several appearances. But he prevailed in the end 6-3, 2-6, 6-1 over a re-energized Novak Djokovic to secure his place in history.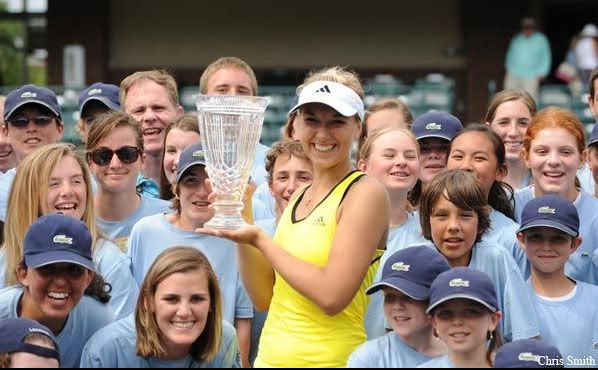 Sabine Lisicki has won her first WTA final on her first attempt at the Family Circle Cup. With bullet serves, forehands and backhands; a much-improved second serve; deft dropshots; and a singular focus on victory -- at times it appeared as though she was in a hurry to get somewhere--she hit Caroline Wozniacki off the green clay 6-2, 6-4. The German teen is kind of fierce.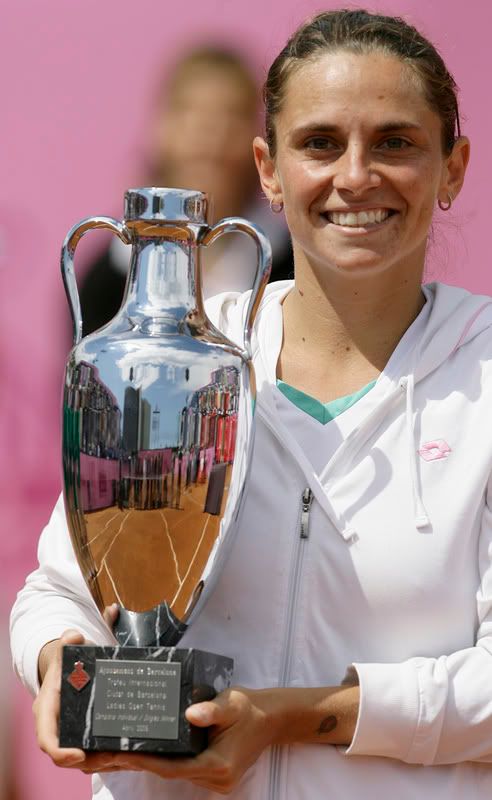 Didn't see the match, but Roberta Vinci, no relation to Leonardo, blitzed Maria Kirilenko 6-0, 6-4 to take the Barcelona Ladies Open title.